Welcome to Bockhampton on-the-net (not on-sea)

This website is a virtual presence for the little-known hamlet of Bockhampton (Lower, Middle and Upper) in Dorset sandwiched between Christchurch on the South Dorset coast and Bransgore in the Hampshire New Forest. It is not to be confused with the 'other' Dorset Bockhampton where a certain famous author was born. A river runs through it; well actually a little, un-maintained, overgrown, brook – hence Bock (old English brook) Hampton ( small habited area ). Cottages have been here since at least 1715 so it is not one of those "New Towns ". If you happen to drive through it, don't blink otherwise you will have missed it. Our nearest non-Bockhamption neighbours reside in Winkton, Waterditch, Bransgore and Sopley.
Community
The population of Bockhampton, consists largely of cows being as it is the epicentre of the local dairy industry. Apart from the farms, there are a few houses/cottages housing a mix of people, young and old, and their various pets/livestock. The area is also home to hawks, Canadian geese, owls, 4,200,006 crows and 52,000,420 wild rabbits (last census April 2009).
We now have a group on Facebook click here to find us.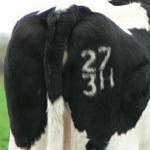 Utilities & Amenities The area is awash (not) with amenities and services; with no gas, no sewerage, no footpaths, no road lighting, no speed restrictions, no shops/schools/pubs/parks and guess what – we love it that way. We do have the fastest broadband for yards around and rumour has it that a mobile phone (whatever that is) is usable if you climb to the top of one of the telephone poles (I guess that is why those poles are there)….